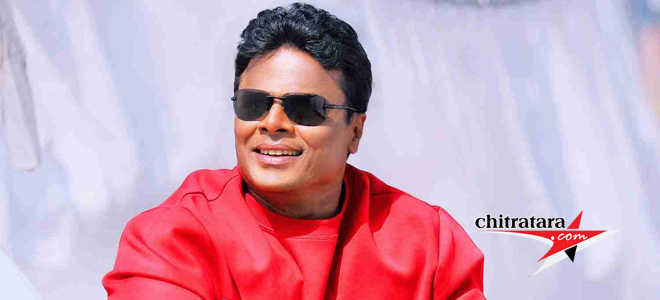 A humble and talented handsome world level body building champion, hard working from childhood AV Ravi, and actor of over 120 films to his credit is hero and producer of a Kannada film 'PURUSHOTTAMA'.
AV Ravi film Purushottama is going on floor on 14 February at his Nagarabhavi Gym. I have grown up watching films of Dr Rajakumar. Sridhar Sambram is scoring music for this film. He is shooting in his hometown Kolara, Mysuru and Bengaluru. One of the gym students Kumar is handling the cinematography.
It is Gym Productions, Amarnath SV will be directing the film with his story, screenplay and dialogues.
AV Ravi is currently President of Karnataka Gym and Fitness Owners Association and traveled worldwide with his gym fitness.
Winner of many awards and crowns AV Ravi headed the Karnataka Gym and Fitness Owners Association feels it is a proud feeling for him. AV Ravi in body building in the last forty years represented his field at the international level from India. He is an icon in the Natural Bodybuilding arena.