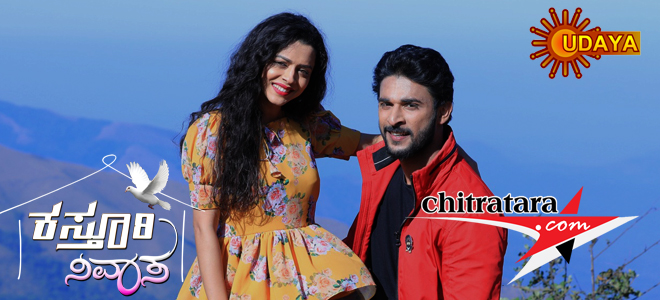 Udaya Tv is the ultimate entertainment destination for the audience. For more than two and a half Udaya Tv is the ultimate entertainment destination for the audience. Udaya TV has won millions of hearts with its complete entertainment programs Starting from early morning devotional programs to super hit movies followed by Serials.
KasthuriNivasa one of the most popular serial on Udaya TV has completed more than 350 episodes and running successfully. The story highlights importance of being together in a joint family and narrates the relationship between daughter in law and mother in law. Innovative in storytelling, the twists and turns are attracting the audience towards the serial.
Now entire team of KasthuriNivasas along with Hero Raghav and Heroine Mrudula are shooting special episodes –``Happy Days in Chickmagalur``. Known as the ``Udaya TV Couple``, the story will have new twists in the midst of nature.
The shoot is happening in the popular tourist destinations of Chikmagalur namely, Mulayanagiri, Baba Budanagiri and the surrounding beautiful coffee plantations.
The shooting of Raghav - Mridula Romantic Journey is also taking place in and around Mangalore near the famous Kapu Lighthouse along with beautiful views of St. Mary`s Island. These famous places along with heart touching romance will surely make the audiences sit up and watch the series.
The special episode of Kasturi Nivasa will be aired on Udaya TV from Monday to Saturday at 7pm.