Posted date: 03 Sat, Apr 2021 11:24:32 AM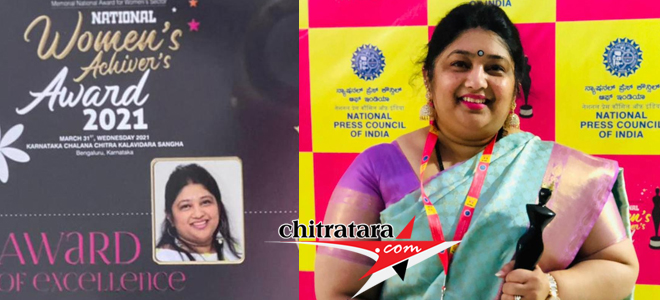 The Sahasa Simha Dr Vishnuvardhana and Dr Bharathi Vishnuvardhana second daughter Keerthivardhana wife of actor Anirudh Jathakar honored as one of International women achievers for fashion designing. In fact Keerthivardhana did fashion design for many of the films of Dr Vishnuvardhana.
The National Press Council of India bestowed the honor for Keerthivardhana. The costume designing for Anirudh Jathakar, her husband is continuously going on in the professional career of Keerthivardhana.
The honor of International woman achiever for Keerthivardhana is because of the effort of her so far in the career
Kannada Cinema's Latest Wallpapers
Kannada Cinema's Latest Videos
Kannada Movie/Cinema News - KEERTHIVARDHANA HONORED - Chitratara.com
Copyright 2009 chitratara.com Reproduction is forbidden unless authorized. All rights reserved.