PUNEETH BIRTHDAY ON MARCH 17th
Posted date: 16 Tue, Mar 2021 04:11:04 PM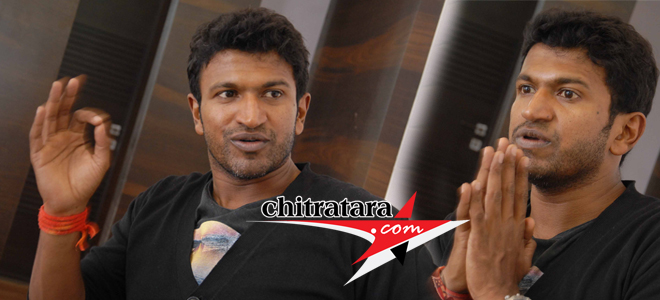 The power star Puneeth Rajakumar birthday set for a mini Mysuru Dasara type this year on March 20 have been cancelled and obvious reason is Corona Pandemic spreading again.

As the guidelines have to be followed Power star Puneeth Rajakumar March 17 birthday boy has decided not to celebrate his birthday. The pre release event from Shreyas Media has been cancelled he clarified in his face book live on Monday evening.

Power star Puneeth Rajakumar instead of celebrating birthday with fans is visiting temples on his birthday. From March 21 to 23 instead of 'Yuva Sambrama' on his April 1, release of 'Yuvarathna' is meeting the people in different parts of Karnataka. From 21st of March the places where Power star Puneeth Rajakumar is going to visit will be announced soon.

Dodmane Hudga power star Puneeth Rajakumar has taken the right decision at the right time.
Kannada Cinema's Latest Wallpapers
Kannada Cinema's Latest Videos
Kannada Movie/Cinema News - PUNEETH BIRTHDAY ON MARCH 17th - Chitratara.com
Copyright 2009 chitratara.com Reproduction is forbidden unless authorized. All rights reserved.