YASH FARM HOUSE ROAD ISSUE SOLVED
Posted date: 17 Wed, Mar 2021 12:06:55 PM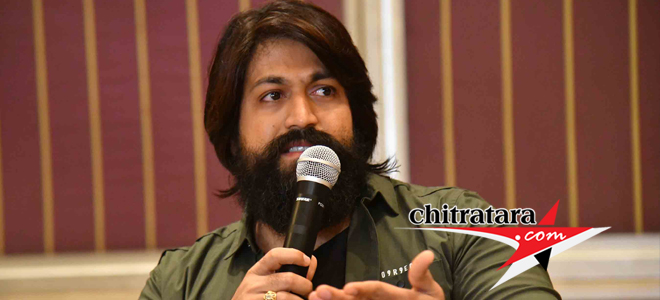 The Rocking Star Yash construction of a road to his farmhouse in Haasan laced with controversy has been sorted out now. The Rocking star Yash on the huge road of success in his career is farmer friendly too.
The controversy evolved between the family of Rocking star Yash and the farmers in Haasan district Dudda Hobali Timlapura. It is alleged that Yash has gobbled the farmers land for the construction of road to reach his farmhouse on 9th of March 2021.
On Tuesday afternoon the farmers concerning the land, Yash family, amicably solved the issue. Yash family members have disclosed that they have given up the idea of a road. We would reach the farmhouse in the old road they lamented.
On the other hand farmers concerned about this land have come forward and told that the necessity arrives they would allow for the construction of road in the later stages.

Kannada Cinema's Latest Wallpapers
Kannada Cinema's Latest Videos
Kannada Movie/Cinema News - YASH FARM HOUSE ROAD ISSUE SOLVED - Chitratara.com
Copyright 2009 chitratara.com Reproduction is forbidden unless authorized. All rights reserved.