Posted date: 21 Sun, Mar 2021 11:21:28 AM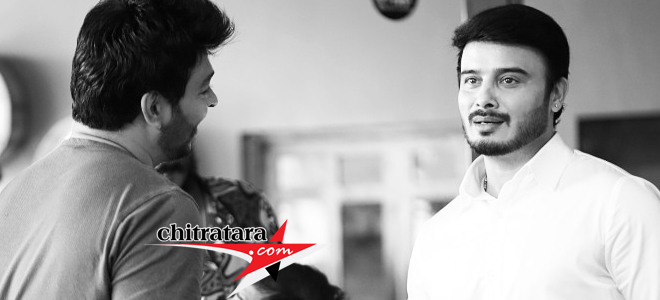 Intelligent director MG Srinivas is adding famous actors to his film 'Old Monk'. He brought in Kalatapasvi Rajesh of 88 years to his team. Now Sunil Raoh who is like a middle order batsman in a cricket team makes a guest appearance in the film 'Old Monk'.
In this film Malayalam actor Sudev Nayar is making debut in Kannada cinema. Old Monk starring Srini and Adhiti Prabhudeva also has Sihikahi Chandru, Sujai Shastry, Kala Samrat S Narayan, Aruna Balaraj and others. The schedule of shooting commenced from 10th of September 2020.
Old Monk is about a person who comes from Swarga Loka to 'Boo Loka'. The situations he faces in this Kaliyuga is told in a very funny style by director MG Srinivas.
MG Srinivas & His Friends under City Entertainment Producing this film.
Kannada Cinema's Latest Wallpapers
Kannada Cinema's Latest Videos
Kannada Movie/Cinema News - SUNIL RAOH IN OLD MONK - Chitratara.com
Copyright 2009 chitratara.com Reproduction is forbidden unless authorized. All rights reserved.