Posted date: 28 Wed, Apr 2021 01:18:46 PM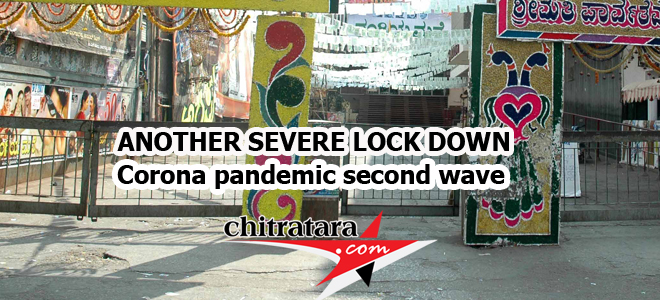 The Karnataka government has clamped lock down on various activities that include the entertainment industry too. It is because of the severity of Corona pandemic second wave.
Earlier it was curfew until May 5, from yesterday night 9 pm it was locked down until May 12. As usual, the severely affected are entertainment businesses all over the country.
Even the shooting for Television serials comes to halt and with the available ready stock a few days they would go the show move on.
All activities related to Kannada cinema industry comes to halt. The next order that comes on 11th of May 2021 the further movement will be known.
In the month of April some of the big films like `Kotigobba 3`, `Salaga` are slated for release. The KFI announced the release of big films for the month of May also. Now everything will be reshuffled.
Kannada Cinema's Latest Wallpapers
Kannada Cinema's Latest Videos
Kannada Movie/Cinema News - ANOTHER SEVERE LOCK DOWN - Chitratara.com
Copyright 2009 chitratara.com Reproduction is forbidden unless authorized. All rights reserved.