KICHCHA SUDEEP FANS GOOD WORK
Posted date: 05 Wed, May 2021 12:05:08 PM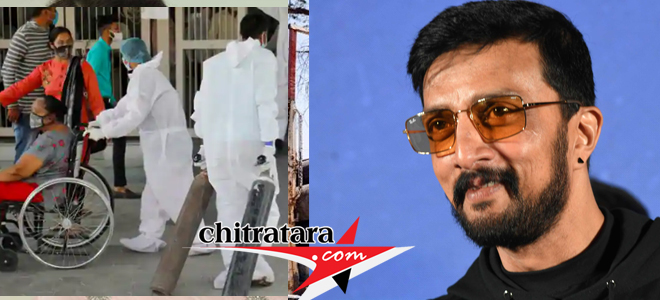 The Kichcha Sudeep fans are always in the front to provide social needs. In the last year, they provided food grains to the needy people and later helped the needy with food at various places.
In the second wave of Coronavirus the team of Kichcha Sudeep noticed the shortage of Oxygen supply and lent helping hand to 35 hospitals providing 300 oxygen cylinders. 'Modalu Manavanagu' is the campaign of Kichcha Sudeep fans.
In the coming days the fans of Kichcha Sudeep want to extend help to the needy in the hospitals.
Kannada Cinema's Latest Wallpapers
Kannada Cinema's Latest Videos
Kannada Movie/Cinema News - KICHCHA SUDEEP FANS GOOD WORK - Chitratara.com
Copyright 2009 chitratara.com Reproduction is forbidden unless authorized. All rights reserved.