CRAZY STAR KANNADIGA TEASER COMES
Posted date: 03 Thu, Jun 2021 12:38:47 PM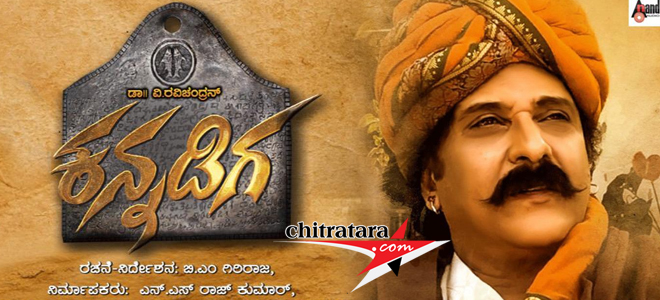 The noted director of Kannada cinema BM Giriraj besides winning awards is always looking for different thoughts. The film `Kannadiga` starring crazy star V Ravichandran in pivotal role has come for May 30th birthday.
BM Giriraj known for films like Jatta, Mythri and others has placed the dream merchant V Ravichandran in the role of Vidwamsa Gunabhadra role. He is the man who is prominently guarding the language Kannada since three generations. The teaser background voice is lent by director BM Giriraj.
Son of Tom Alter famous actor seen in Kanneshwara Rama Kannada film Jimi Alter makes his first presence in the land of sandalwood that is popularly known as `Chandanavana` There is a reference to Ferdinand Kittal the first to write Kannada dictionary.
Jayasri, Balaji Manohar and others are in different roles. Ravi Basroor scores music, this film presented on screen by Smt Sujatha Rajakumar, it is officially produced by producer NS Rajakumar.
Kannada Cinema's Latest Wallpapers
Kannada Cinema's Latest Videos
Kannada Movie/Cinema News - CRAZY STAR KANNADIGA TEASER COMES - Chitratara.com
Copyright 2009 chitratara.com Reproduction is forbidden unless authorized. All rights reserved.