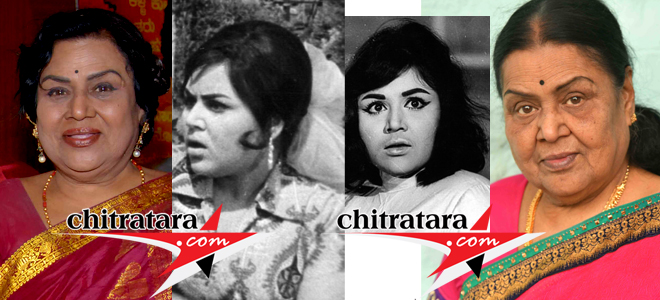 One of the finest performers on stage, cinema and Television serials B Jaya (popularly called as Kulli Jaya) life has come to a halt on Wednesday at the age of 77 years. It was in 1958 B Jaya made debut and until recently, she was acting in films with great respect.
At Karunashraya Hospital B Jaya affected with paralytic given treatment. She was born in 1944 and hailed from Chamarajanagara of Kollegal Taluk.
B Jaya acted in over too plus films and her golden era was from 60`s to 90. She has acted with great comedians like Narasimharaju, Balakrishna and Dwarakish and found happiness. She was spotted by Pandari Bai the famous mother of Kannada cinema.
In Bhaktha Prahallada of 1944 Kannada cinema B Jaya made a debut as a child actress. Prathigne, Bettada Huli, Nyayave Devaru, Kaivara Mahatme, Daivaleele, Vidhivilasa, Kanyarathna, Gandhada Gudi-2, Chirabandhavya, Sammilana, Muthanna are the prominent films of B Jaya. In 2004-2005 for `Gowdru`Kannada cinema, she received the best supporting actress. She is the recipient of Nataka Academy award.

Veteran actress in comedy and character roles B Jaya is deeply concerned about the missing of real humor in today`s Kannada cinemas at her `Belli Hejje` in 2012. She was the guest of honor at the 27th`Belli Hejje`the first one conducted by actress Thara as chair person of Karnataka Chalanachitra Academy on 24th March at Priyadarshini auditorium in Badami House in Bengaluru.