DARSHAN APPEAL TO HELP ANIMALS
Posted date: 06 Sun, Jun 2021 09:13:12 PM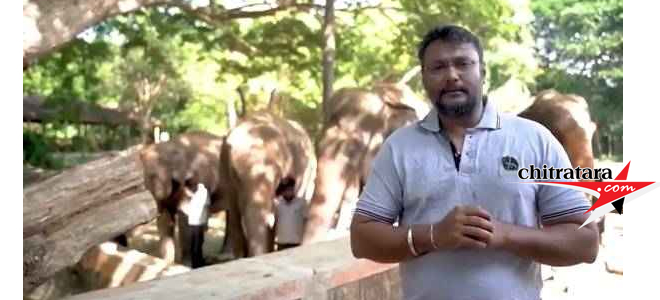 The challenging star Darshan is also on top of the chart as far as charity is concerned. As ambassador of Karnataka Forest Department, this new `Yajamana` Darshan has made a strong appeal to support the hungry mouths of 5000 animals in Karnataka.
Making assessments from 9 zoos in Karnataka challenging star Darshan was in social media yesterday and he sought not only adaptation of animals but the process of feeding the animals should happen throughout the year. As of now, the animals are starving of food. It is our responsibility to donate liberally to save animals, he says.
Darshan himself adapted a few animals in Mysore Zoo and owns many types of animals in his farm house.
Kannada Cinema's Latest Wallpapers
Kannada Cinema's Latest Videos
Kannada Movie/Cinema News - DARSHAN APPEAL TO HELP ANIMALS - Chitratara.com
Copyright 2009 chitratara.com Reproduction is forbidden unless authorized. All rights reserved.