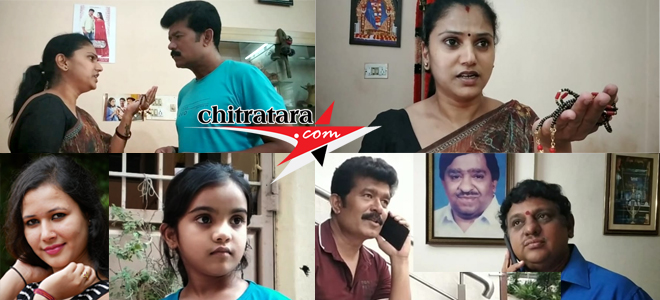 Actor, writer, director, producer and journalist a multi talented Yethiraj has become a specialist in making short films in the Corona Pandemic period. He has made 14 short films so far in the last one and half years.
This time Yethiraj richly saluted the rocking star Yash for his generous contribution of Rs.1.60 cores to the cinema workers, technicians and artists in his own way.
A right one at the right time from Yethiraj is this six minutes `Anthamma` that is also blood curdling because the present situation is explained touchingly.
In Anthamma Yethiraj as Kalavida made in the banner of Kalavida Film Academy portrays the actor and his wife removing the sacred Mangalasutra to sell it off so that children are given food. This is the situation in some of the families. When Yethiraj goes to sell the Mangalsutra of his wife his dear friend Sudheendra Venkatesh giving a call and asking him to read the message is a sigh of big relief temporarily.
The message reads Rs.5000 deposited to the account from Rocking star Yash. This brings some glee in the family and the auto driver carrying the groceries also salute Yash and he never takes the auto charge.
Yethiraj has given this convincing `Anthamma`and he has many more talents in him. Sudheendra Venkatesh the senior PRO of Sri Raghavendra Chitravani in his new house cum office in a conversation gives a good performance and he looks absolutely like a producer.
Bharathi, Guru, Ajay Gowda, Baby Trishika, Baby Namratha and Baby Smruthi are in the cast, cinematography and editing handled by Sonu Sagar is very good.
Veteran Maruthi Meerajkar composed the background music for this short film 'Anthamma' written and directed by Yethiraj.