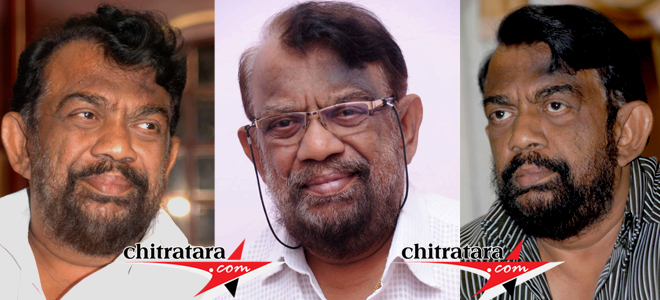 The firebrand and colorful journalist Lingenahalli Sureshchandra passed away on Friday afternoon (a veteran cinema journalist passing away on Friday – the day set for release of films) has left a big void in the film journalism circle.
On the 5th day of birth of famous eveninger Sanjevani Lingenahalli Sureschandra armed with a degree in science and law graduation besides a gold medal from Bharatiya Vidya Bhavan journalism post graduation course entered the cinema journalism for his `Film Certification` research. That was of course a wonderful entry from our senior colleague.
After 5th day of `Sanjevani`(middle of December 1982) Lingehalli Sureshchandra continued his stint till his retirement as editor of Sanjevani. In March 2021 he retired.
The 68 years learned colleague Lingenahalli Sureshchandra born in a respected family reached heavenly abode leaving his wife and two sons Vinay Chandra a music director and Abhay Chandra a film director.
Sureshchandra`s father was an engineer in the PWD department when he retired. He had given a good education to his son. Sureschandra did his PUC from MES College, degree in science from SJRC and later law graduation and of course one year PG diploma in Journalism from Bharatiya Vidya Bhavan.
In the initial days he worked for `Chitradeepa`, did internship in `Prajavani` for three months but when his good friend NS Shanker told him the birth of an eveninger `Sanjevani` – the fortune for this `Ajathashatru` Sureschandra was at this newspaper for a long stint. Mr Shanmugha was editor when Sureschandra stepped in and introduced a lot of new columns besides giving birth to film supplement.
At this Corona era 68 years Sureschandra was advised to stay at his house in Subramanyanagara by his sons and he agreed to it. It was 20 days ago, he was tested positive and admitted to Appolo Hospital in Jayanagara. He came out from ICU but trouble shoot up again in his health.
Sureshchandra is a colorful personality. Cigarettes were his best companion. Acting in him was spotted by reputed director S Narayan from `Cheluvina Chittara` Kannada film. He became a household name for his role of cruel father to actress Amoolya in the film.
In 1990 Sureschandra appeared in a small role in Sunil Kumar Desai `Utkarsha` but he was back to acting in only 2007. Prayada Kanasu, Cheluvina Chittara, Nanda Loves Nandita. Bhagyada Balegara, Junglee, Chikpete Sachagalu, Kichcha Huchcha, Shyloo, Hori, Boss, Yaare Koogadali, Gokula Krishna, Rana, Magadi, Appayya, Ale, Yarivanu, Ugram and others are his films in the last 15 years. Sureschandra also appeared in a few Television serials and acting was easy for him.
May his soul rest in peace! We have lost a gentleman with guts.