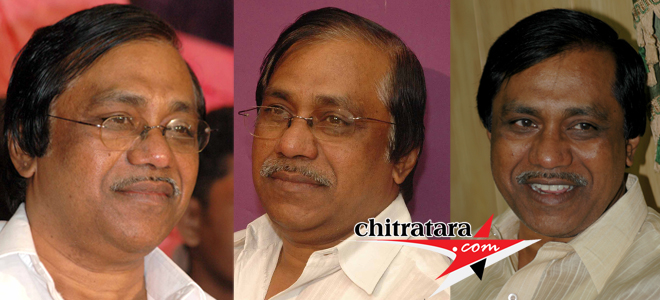 It is very sad to say that the Kannada Film Industry has lost a veteran torchbearer producer with solid knowledge of cinema. That is 69 years KC Chandrasekhar. He followed the steps of his epoch-making father and producer KCN Gowda.
According to sources, KCN Chandrasekhar died at a private hospital due to age-related problems. He leaves behind wife Mahalakshmi, daughters Spoorthi, Kavya and son Shreyas, brother producer, exhibitor and distributor KCN Mohan and others. KCN Chandrasekhar recovered from the Coronavirus two months back.
KCN Chandrasekhar was born in the year 1952. He showed interest in the cultural activities right from his college days. He with his KCN Movies producer 50 Kannada films directly and indirectly. KCN Chandrasekhar distributed over 200 films.
From Dr Rajakumar double role film 'Dari Tappida Maga' KCN Chandrasekhar turned co producer. Babruvahana, Huliya HalinaMevu, Bhale Jodi, Jayasimha, Antha, Indina Bharata, Ajith, Thaayi, Thangigaagi, Nalla are notable Kannada films in his production design. He distributed Bangali, Hindi and Telugu films.
KCN Chandrasekhar for long experience took the office of President of Karnataka Film Chamber of Commerce thrice, later he was President of the South Indian Film Chamber of Commerce.
At the national level, KCN Chandrasekhar held a few pivotal positions and his creative thoughts were put into practice. Besides the social service, KCN Chandrasekhar was also in the educational field with various positions.
Dr V Nagendra Prasad in a message remembered KCN Chandrasekhar and paid tribute. It is from 'Nalla' Kannada film starring Kichcha Sudeep a lyricist Dr V Nagendra Prasad entered the field as director.