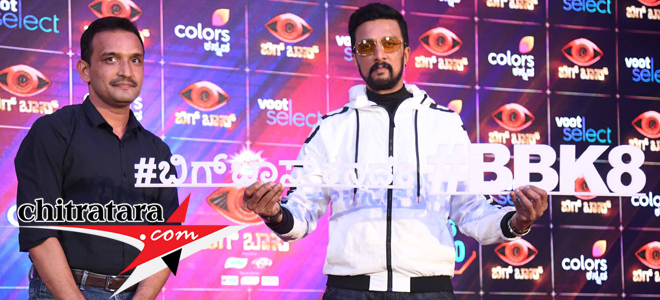 The Big Boss season 8, which was withdrawn in the middle after 72 days in Colors Kannada is back with new ideas. The biggest in the career of super star Kichcha Sudeep held up due to the Corona second wave and Kichcha Sudeep could not make it to a few episodes on health grounds. From June 21, Big Boss 8 is going to appear again.
Now things are sorted out, says Parameshwara Gundkal. Big Boss 8 is reappearing with 12 contestants. It will be a further 28 days of show.
The 12 who enter the Bigg Boss 8 again are Vaishnavi Gowda, Manju Pavagada, Aravind KP, Shamanth, Shubha Punja, Raghu, Nidhi Subbaiah, Prashanth Sambargi, Divya Suresh, Chakravarthy Chandrachud and Priyanka Thimmesh.
It is time for more excitement via Big Boss 8for the massive audience it has generated.