CHANDRACHUD ADOPTS PARROTS IN VIJAY MEMORY
Posted date: 17 Thu, Jun 2021 08:23:52 PM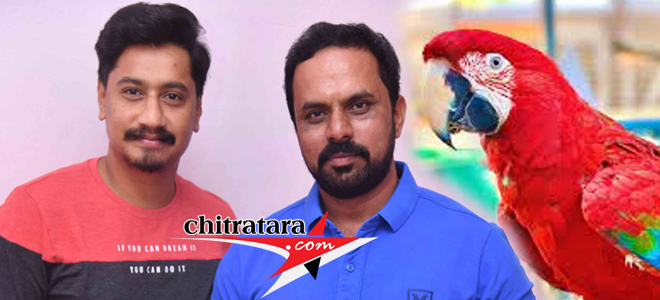 The journalist, director and actor Chakrvarthy Chandrachud has given a right tribute to his friend Sanchari Vijay who succumbed to death after a road accident on June 12.
Chakravarthy Chandrachud shared the screen space with Sanchari Vijay in 'Melobba Mayaavi' and his bondage has made him adopt a parrot in Vijay name. Sanchari Vijay was very fond of parrots.
At the Indira Priyadarshini Park the parrot was adopted by CC in Vijay name. It is not just one but 100 parrots are adopted in different zoos, says CC. CC remembers Sanchari Vijay, a painter who made a few sketches of parrots for him.
I knew Sanchari Vijay for the past one decade. He was a singer too recalls CC the very human colleague Sanchari Vijay
Kannada Cinema's Latest Wallpapers
Kannada Cinema's Latest Videos
Kannada Movie/Cinema News - CHANDRACHUD ADOPTS PARROTS IN VIJAY MEMORY - Chitratara.com
Copyright 2009 chitratara.com Reproduction is forbidden unless authorized. All rights reserved.