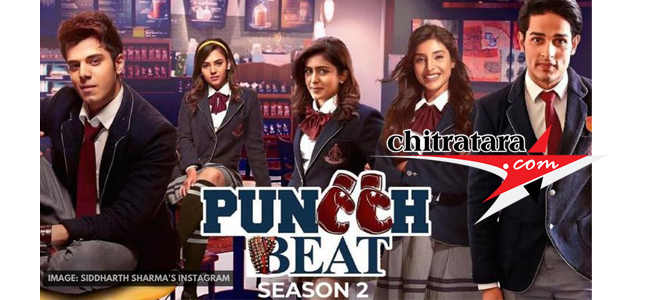 The development of `Web series` in the entertainment platform is fast and growing immensely. In Hindi, the Web Series culture has gobbled the cinema audience in the last one year. The rage it has created is something wide and astonishing.
Kannada actors are also seen in some web series – Kishore acted as Basha in `The Family Man` season 2, Tamanna was seen in `November Story`. Samantha was in season 2 of `The Family Man` – in both the seasons of The Family Man' top south Indian actress Priyamani was in the role of `Suchi`.
The 'Web Series' attracts artists and technicians! It is billed as the future of entertainment.
Now the popular Kannada actress of `Kirik Party``College Kumara`, `Omme Nishyabda Omme Yudda`, Comali, Puppy, Theal , Turthu Nirgamana - Samyuktha Hegde makes a leap in to Hindi web series.
In `Puncch Beat`season 2 Samyuktha Hegde has a special role to perform. The character of Samyuktha Hegde is young and energetic. Akash Chaube is the director. Samyuktha says the role is very close to her heart.
Topnotch in small screen Eaktha Kapoor has produced this for `Alt Balaji` OTT. Priyank Sharma, Sameer Soni, Nikhi Valia, Singhjaa, Kajal Tyage, Siddarth Sharma and others are in the cast.
The trailer of this web series `Puncch Beat` will be out on June 27th.