ANIRUDH POLITE ASKING JUSTICE
Posted date: 19 Sat, Jun 2021 08:57:55 PM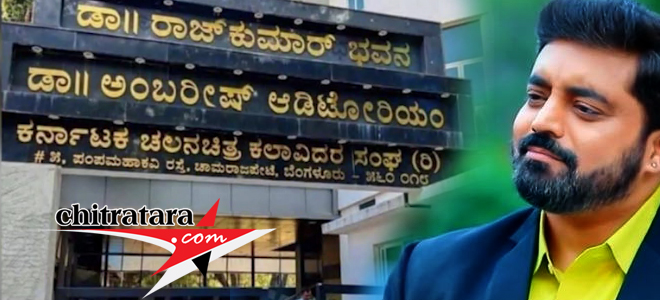 The popular hero of cinema and TV serials has made a humble appeal to give the right share of respect for his father in law Dr Vishnuvardhana in the Kalavidara Sangha.
In a message Anirudh Jathakar stated that the Kalavidhara Sangha possess the names of Dr Rajakumar and Ambarish but left out icon Dr Vishnuvardhana. He urged the members of Kalavidhara Sangha to give right justice in this direction.
Anirudh also recalled that he had requested the Apex Body Karnataka Film Chamber of Commerce to place the statue of Dr Vishnuvardhana on the other side of the entrance. He even made a signature campaign to get the idol of Dr Vishnuvardhana at KFCC but nothing happened, he said.
When we do not ask, nothing happens. The justice done to other two personalities I am not questioning. However, where is the justice for Dr Vishnuvardhana? He asks.
Anirudh Jathakar in another video message deeply felt the sad demise of Sanchari Vijay was very unfortunate. He urged the people who drive two-wheelers to wear the helmets without fail.
Kannada Cinema's Latest Wallpapers
Kannada Cinema's Latest Videos
Kannada Movie/Cinema News - ANIRUDH POLITE ASKING JUSTICE - Chitratara.com
Copyright 2009 chitratara.com Reproduction is forbidden unless authorized. All rights reserved.