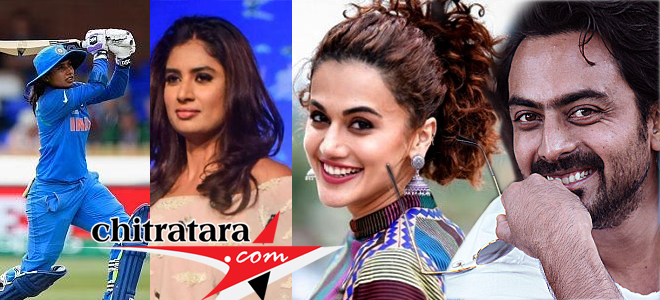 The towering actor in Kannada, Television and a fantastic cricket player in CCL, a highly qualified Jayaram Karthik has some breaking news for www.chitratara.com
Jayaram Karthik has accepted his second Hindi film 'Shabaash Mithu' a biopic on the ace woman cricketer Mithali Raj. Tapsi Pannu, a progressive actress of Indian cinema is taking on the biopic as a cricket player. Apparently the famous Kannada actor Jayaram Karthik is also in a pivotal role. Rahul D is the director of this much expected film 'Shabaash Mithu'.
JK earlier acted in pan India cinema 'Pushpa I Hate Tears', he was a household name when 'Siya Ka Ram' Television serial was on air. He played the tough Ravan character. This particular TV serial was dubbed in many of the foreign languages.
Jayaram Karthik is in lead role of Kannada film 'Iravaan' but its release is deferred because of the Corona Pandemic second wave.
In the crisis period he has done social work by extending masks, sanitizer plus food kits to many of the needy people in his capacity. He appeals for those who have not got vaccines to get it fast.
Staying at home keeping good health JK called upon people not to eat outside and keep good health from home food.
At the end of a chat with JK another breaking news comes up. This relates to his marriage. 2022 year will be the time for marriage, he says. Six is my lucky number and this coming up next year he signs off.