UMESH BANAKER IN NEW HAIR STYLE
Posted date: 06 Tue, Jul 2021 08:41:05 PM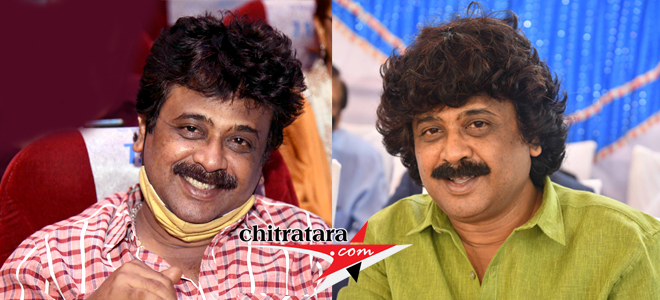 It has been a 35 years long journey for the well-known personality of Kannada cinema industry – actor, producer, distributor and KFCC prominent personality Umesh Banakar.
What is it? You must be wondering. Umesh Banakar known for his huge hairstyle that is curly is now trimmed. Thanks to Basavaraj Horatti, a respected politician.
Umesh Banakar did not heed to anyone to cut his hair that is in round, huge and curly shape. It was his Davanagere stay – the humidity on the one side in the Corona time and his meeting with well-known politician and fatherly figure to him Basavaraj Horatti former minister – Umesh Banakar moved to the saloon to apply scissors. I took the advice of Horatti sir seriously, he said. Umesh Banakar lost his mother recently and at this time he did not touch his fond hair style.
A week back Umesh Banakar cut his 35 years long preserved hair. He looks very smart and young too.
On Tuesday evening for the 'Teddy Bear' audio release function Umesh Banakar came with a short hairstyle and surprised everyone.
Kannada Cinema's Latest Wallpapers
Kannada Cinema's Latest Videos
Kannada Movie/Cinema News - UMESH BANAKER IN NEW HAIR STYLE - Chitratara.com
Copyright 2009 chitratara.com Reproduction is forbidden unless authorized. All rights reserved.