HOMBALE FILMS HELP CO ARTISTS
Posted date: 15 Thu, Jul 2021 05:06:02 PM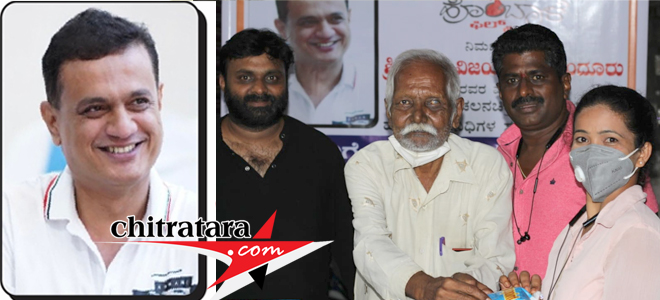 The most popular cinema establishment Homale Films with 10 films to its credit has been helping hand to cinema workers during the second wave of Corona pandemic.
It is now with the help of Co Artists of Kannada cinema. Nearly 600 Kannada cinema co artists (Saha Kalavidaru) got ration kit and Rs.200 towards the transportation from Hombale Films. The co artist's fraternity immensely appreciated the move of the prestigious production house Hombale Films.
The Hombale Films kept aside Rs.4 lakhs for this purpose and it was helpful for 600 co artists. Saha Kalavidara Sangha treasurer Divakar Araga thanked the Hombale films.
Kannada Cinema's Latest Wallpapers
Kannada Cinema's Latest Videos
Kannada Movie/Cinema News - HOMBALE FILMS HELP CO ARTISTS - Chitratara.com
Copyright 2009 chitratara.com Reproduction is forbidden unless authorized. All rights reserved.