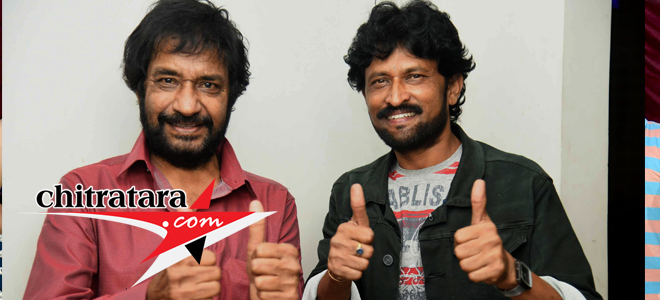 A humble and simple Sampath working in the mass media for the last 15 years has arrived at a new record in his first independent direction and acting besides investment. Before release the film 'Sahishnu' has bagged the Golden Book of Records and India Book of Records. Besides the two prominent award winning superstar Rajanikanth watched this film and applauded Dr Sampath on his adventure.
That is 'Sahishnu' one-shot cinema of two hours captured on an IPhone. In the cinema field, single shot film is made but not in Iphone.
A revolutionary thinker in the film Sampath has set a platform for some of the injustice happening in the society. An activist in the film is kidnapped and a stage is set to murder. Two killers who decide to kill the activist are changed in their mindset on the ideologies put forward by activists. The shoot in single shot was held in and around Madikeri. For Sampath no producer came forward to make his subject. That has made him make the film on a shoestring budget.
Vishwanath, a veteran actor and director of 'Jitendra' Kannada cinema appreciated the effort of Sampath. He has set a platform. Whether it is right or wrong, appealing or not appealing is left to the audience, he feels in his frank opinion. Ashok is another actor in this film.
Sampath Master in Arts and DFD graduate has written story, screenplay and dialogues. He is also an actor, producer and director of this single shot film 'Sahishnu' in IPhone made under the banner of Silver Screen Cinemas.