JR CHIRU IS RAYAN RAJ SARJA
Posted date: 03 Fri, Sep 2021 � 03:52:34 PM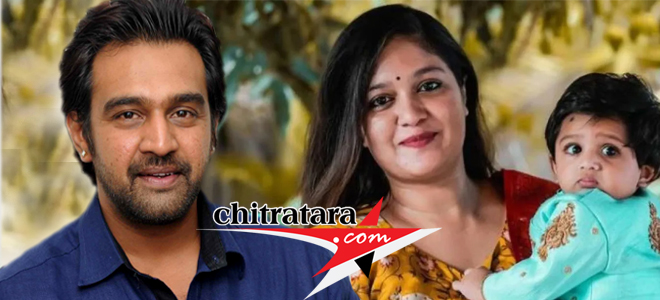 After 10 months, the cute Junior Chiru got the official name as 'Rayan Raj Sarja' – Meghana Raj conducted the new naming celebration on September 3, 2021 at The Chancery Pavilion.
The passing away of Chiranjeevi Sarja, father of the cute baby is still haunting. However in the presence of Dhruva Sarja, wife Prerana, grandmother Lakshmi Devi and others, the naming ceremony was held by Meghana Raj at 11.07 am on Friday.
On October 22, 2020 Meghana Raj delivered the baby boy – after four months of demise of popular actor husband Chiranjeevi Sarja. Meanwhile Rayan Raj means little prince alias YUVARAJA. It has the surname combination too.
Kannada Cinema's Latest Wallpapers
Kannada Cinema's Latest Videos
Kannada Movie/Cinema News - JR CHIRU IS RAYAN RAJ SARJA - Chitratara.com
Copyright 2009 chitratara.com Reproduction is forbidden unless authorized. All rights reserved.