Posted date: 06 Mon, Sep 2021 10:48:13 AM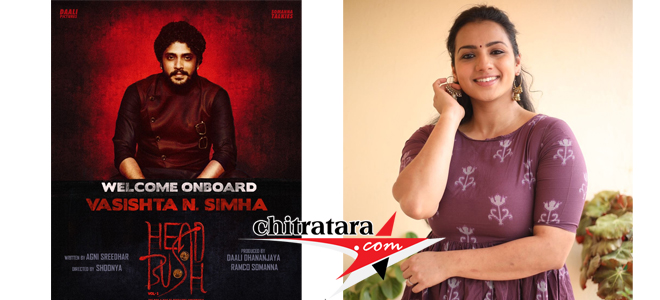 The me-too issue heroine Shruthi Hariharan is back after a brief exile. She is a mother today and makes a comeback after `Ambi Ning Vayassaith` Kannada film.
Shruthi Hariharan and Tamil super star Arjun Sarja `Me Too` controversy has not reached the final stage. As the show must go on – Shruthi Hariharan returns after giving good care for her baby.
Shruthi Hariharan a talented actress is doing a major film on the biopic`Head and Bush` that is based on the life story of underworld don MP Jayaraj. Agni Sridhar has written script and dialogues for this film.
This Head Bush is in the production of lead actor of the film Dolly Dhananjay and Ramco Somanna. Vasishta N Sima is new addition and Yogish alias Loose Madha doing a major role was announced by Dhananjay at Lanke audio launch day.
The Rise and Rise of Bengaluru Underworld as the caption `Head and Bush` is the first part in the direction of Shoonya. This film is made in Kannada, Telugu, Tamil, Hindi,Malayalam and English languages.
Kannada Cinema's Latest Wallpapers
Kannada Cinema's Latest Videos
Kannada Movie/Cinema News - SHRUTHI HARIHARAN BACK - Chitratara.com
Copyright 2009 chitratara.com Reproduction is forbidden unless authorized. All rights reserved.