Posted date: 09 Sat, Oct 2021 07:40:45 PM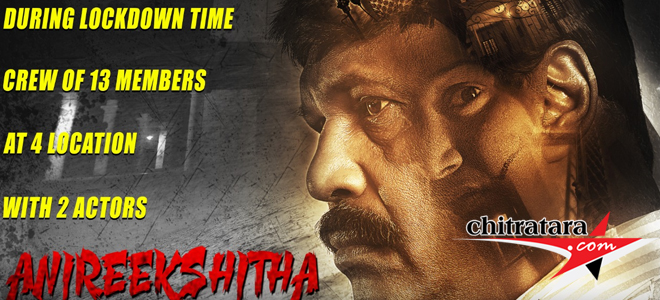 The debut direction of richly popular mimicry Dayanand 'Anirikshita' Kannada film is making sound at the national and international level.
A film made in 13 members troupe at the Corona pandemic time has bagged the awards at the 7th Art Independent International Film Festival of Kerala and International Film Festival of USA New Jersey 'Star Hollywood Awards for 'Best Cinematography' category.
Jeevan Gowda is the cinematographer of this film 'Anirikshita' a thriller movie. Bama Arun is the female lead, Rajashekharan wrote the screenplay for this film.
Kannada Cinema's Latest Wallpapers
Kannada Cinema's Latest Videos
Kannada Movie/Cinema News - LAURELS FOR ANIRIKSHITA - Chitratara.com
Copyright 2009 chitratara.com Reproduction is forbidden unless authorized. All rights reserved.