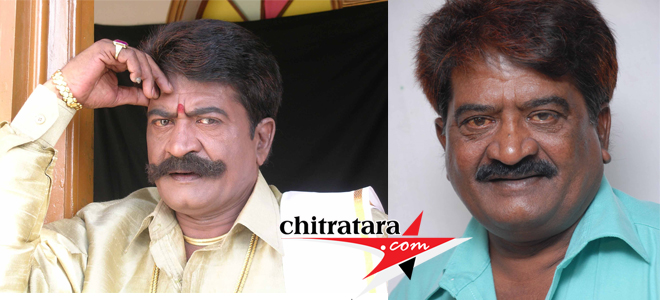 Actor of over 650 films Sathyajith breathed last at 2 am on Saturday morning and thus the era of a richly talented actor comes to end.
Sathyajith acted in several kinds of roles and it was Dr Rajakumar identified his talent decades ago. Sathyajit was specialist in speaking Bengaluru, Uttar Kannada, Mysuru, Mangaluru accent in his dialogues for the silver screen. He was a KSRTC bus driver before coming to arch light.
Syed Nizamuddin alias Sathyajith entered the theatre first in Mumbai. His plays like Ankush earned good response but before that he acted in two Kannada films that did not bring him recognition. From 80's till 2020 he showed his acting talent and films - Sangolli Rayanna, Kaladi Kitti, Varadanayaka, Antima Tirpu, Bhoomi Taayane, Tayigobba Karna, Antima Tirpu (villain for first time), Padma Vyuha, Ajay Vijay, Sriram, Aptha mithra, Veera Kannadiga, Saradara and his transformation to comedy role in 'Appu' got special attention.
It was in 2001 Sathyajith writing story, screenplay, and dialogues directed a film 'Nee Nanna Jeeva'. Sathyajith son Akash turned hero from 'Tabbali' Kannada cinema.
Here is a report in www.chitratara.com published on 24th January 2014
SATHYAJIT SACRIFICE FOR DAUGHTER –
Even after 44 years of acting in 544 films, Satyajith a powerful actor who has good command over Kannada language is living in a rented house.
He has sold his Rs.35 lakhs house for his daughter Pilot education at Yoko Hama in United States of America. She is qualified today with 320 hours of flying in the sky. A very rare kind of task my daughter picked. I am proud of her. That is his daughter P Akthar Swalehal. Satyajit alias Syed Nizamuddin has considered giving the education what his daughter asked as the primary important aspect in life.
In another way it is history repeats for him. In 1989 he was given a Dharwad MP seat from Janata Paksha. HD Deve Gowda party did not give money to fight the election. I had to sell four tractors, piece of land, constructed house and sites in Hubli for fetching Rs.18 lakhs to fight the elections. I could get 68000 votes but life was miserable for me.
I had to come to Bangalore for living and lived in Rs.600 rent and Rs.10000 advance. The situation is same today. Kannada cinema industry has not discarded me. My daughter shortly getting job, first son Akash Jith is slowly picking up in films and second son is employed in IBM with MBA qualification.
The family of Satyajith is a good example of Hindu Muslim integrity. Satyajith before coming to cinema was a driver in University bus to Dharwad. 10th standard student Shyala a Hindu from Lingayat community was the one I loved and she is today my companion in life. She is Sophia Begum and got converted to Muslim community. Every Thursday 'Saraswathi Pooje' is not what we have stopped till today after marriage.
An actor from 'Alla Neene Ishwara Neene' in 1979, stage actor Syed Nizamuddin coming to cinema became Satyajith. He acted in 'Anukush' Hindi cinema in 1983. It was 'Antima Tirpu' of AT Raghu gave a good break for this powerful actor. Shivajinagara, Cobra, Adyaksha, E Ibbani, Saguva Hadiyalli, Thippajji Circle are the films Satyajith currently working.
The eight Gunta of land in Hubli still belongs to Satyajith. He has papers perfect. He has put a fence for his land that is worth Rs.2 crores. The media blown up this issue not consulting me was a cause of worry for damage to his reputation.