Posted date: 29 Wed, Dec 2021 03:42:42 PM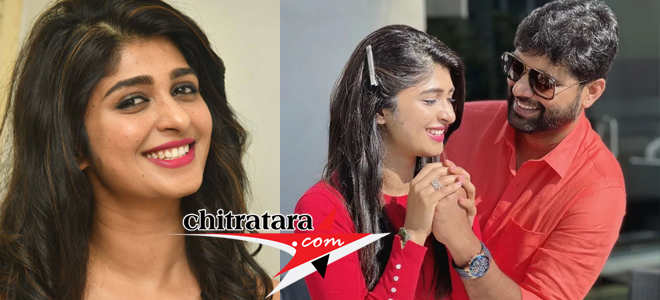 The most happening heroine with 12 films on her hand – 4 years of cinema career Sudeepana Banakar Prabhudeva turned Aditi Prabhudeva on the silver screen with 20 films to her credit is undoubtedly a superfast growing actress.
Aditi Prabhudeva is engaged in a simple event on 26th of December, 2021, she confirmed that it is an arranged marriage in her instagram post with a photo of Yashas holding her hand. The engagement happened in Holenarasipura of Hassan district.
As I dreamed about marrying an agricultural backdrop who is six feet tall – it is there in the credibility of Yashas. He is a businessperson too, explained the talented actress. After engagement she went to her latest film 'Jamaligudda' and showed her professionalism.
Aditi Prabhudeva with very good abilities and personality is a double graduate in the name of Sudeepana. Lots of congratulations pouring in for her engagement.
One salute to Aditi Prabhudeva for not making it big of her engagement like others!
Kannada Cinema's Latest Wallpapers
Kannada Cinema's Latest Videos
Kannada Movie/Cinema News - ADITI ENGAGED TO YASHAS - Chitratara.com
Copyright 2009 chitratara.com Reproduction is forbidden unless authorized. All rights reserved.