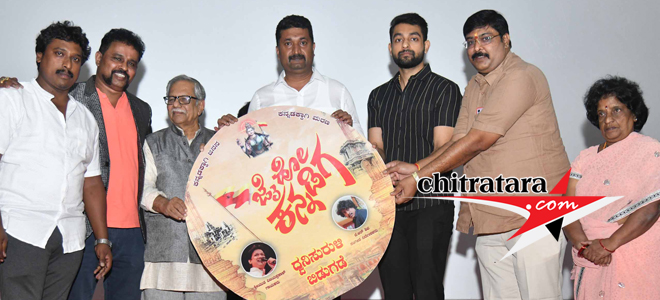 After a super hit song by Rishi Appu Madida Thappenu….a tribute to power star Puneeth Rajakumar, here is another song as a tribute to Appu from music composer Shiva.
Jai Ho Kannadiga….song is penned and composed by Shiva in memory of power star Puneeth Rajakumar released at Dr Ambarish auditorium.
Noted producer Dr C R Manohar graced the occasion to release the video album. In this particular song Nadabrahma Hamsalekha, V Manohar, Dr CR Manohar, Anand, Dharma Keerthiraj, Dharma, police officials, children and lyricist of this film Padmasri Prof Doddarange Gowda appear in it.
For the release of the song Gandasi Sadananda Swami, PRO Sudheendra Venkatesh, Lalithamma, Mahalakshmi Sweets Haran Raj, Arun joined on stage.
Producer CR Manohar remembered the days of his first film 'Orata I Love You' where Shiva worked as assistant and said he is talented and this type of songs should come in more numbers, I would support him he said.
Shiva speaking later stated that he got good support in doing this song. He thanked everyone for the support extended. In Vijayaprakash voice, this song has come out. Three are Godfather in my life = my father, Appu and Dr CR Manohar he said.