Posted date: 05 Wed, Jan 2022 10:16:07 AM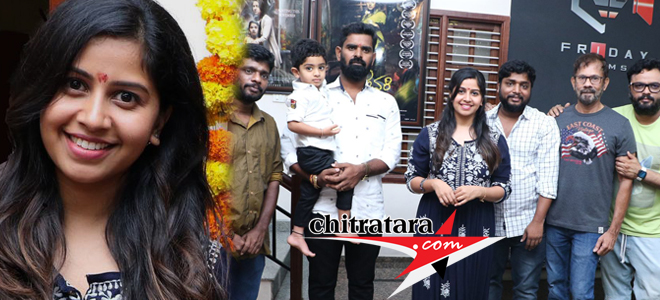 The colorful personality with profound knowledge in anchoring – no doubt No.1 anchor Anushri is back to acting after four years. Currently Anushri is anchor for 'Sarigamapa 17' season in Zee Kannada.
Anushri acted in popular films like Uppu Huli Khara, Benti Potna, Ring Master, Uttama Villain, Mada Maththu Manasi, Bhumoogi Taayi, Belli Kirana. Her last film in Kannada was 'Uppi HUli Khara' in 2017.
Anushri is facing the camera in the direction of Prabhakaran. Mummy Save Me and Devaki films director Lohit Das assistant is Prabhakaran and he is turning independent. The shoot is commencing at the end of January 2022. The shoot is taking place in Goa. Krish Kaimal is cinematographer and Lohit Das is producer of this film. The film muhurut was held recently.
A special role is challenging for Anushri. Obviously she is excited about the role she is performing. It is said the horror, drama and thrilling elements are a new attempt in the Indian cinema industry.
Kannada Cinema's Latest Wallpapers
Kannada Cinema's Latest Videos
Kannada Movie/Cinema News - ANUSHRI BACK TO ACTING - Chitratara.com
Copyright 2009 chitratara.com Reproduction is forbidden unless authorized. All rights reserved.