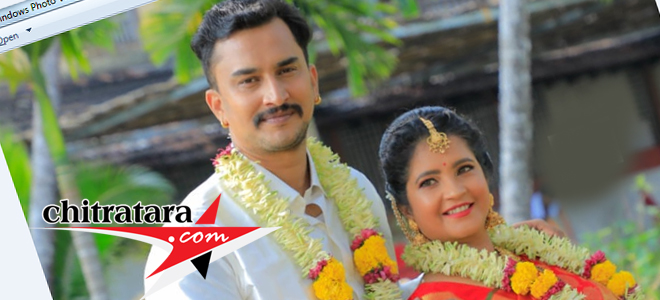 The first happy news of the year 2022 is noted actress Shubha Punja getting married to her long time boy friend Sumanth Billava M in her home town Manjalabetta near Shirva in Udupi district. In fact, she waited for two lockdowns and Corona Pandemic for this marriage and finally entered into marriage on Wednesday in the presence of close friends and family members. It was a simple wedding celebration in the morning.
Shuba Punja in the cinema industry doing nearly 25 films acted in Kannada, Tamil, Malayalam and Tulu films.
Sumanth is handsome and has his own gas agency business. He is in the Jaya Karnataka party evolved by Muththappa Rai. Sumanth S Billava heads the BTM Layout, Bengaluru branch of his party. He has taken up various social works at an early age.
Shubha Punja made her debut in 2004 and acted in many good films in Kannada such as Moggina Manasu, Slum Bala, Kanteerava, Jai Maruthi 800, Google, Naragunda Bhandaya and a few others. Tridevi, a bilingual film, is her 25th film in her career spanning 16 years.