Rishi in Nodi Swamy Ivanu Irode Heege
Posted date: 06 Sun, Feb 2022 11:41:17 AM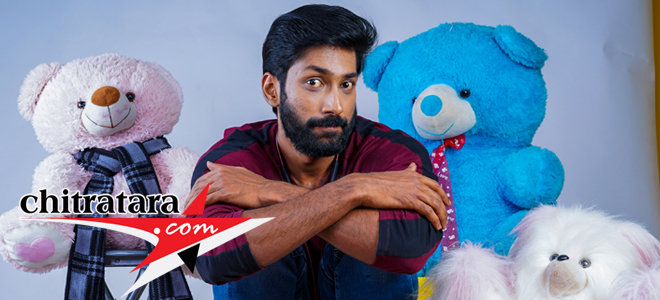 The power of thoughts can either cause you illness or happiness Nodi Swamy Ivanu Irode Heege exactly represents this thought.
It is the story of Sai Kumar who is a victim of his own imagination. Post his break-up with his girlfriend, his life goes downhill causing him depression.
Rishi and Dhanya Balakrishna play the lead in this black comedy set in an imaginary set-up which explores issues like heart-break, depression and suicide in a lighter vein. Greeshma Sridhar, Apoorva Bharadwaj, Bhavani Prakash and Nagabhushana portray the other important roles in the movie.
NSIIH marks the debut of ad-filmmaker Islahuddin NS as the writer and the Director. It is produced by Amrej Suryavanshi who had earlier produced Rishi`s debut film Operation Alamelamma.
The film was shot in and around Bangalore by two Directors of Photography; Vishnu Prasad P and Dulip Kumar MS. Madhu Sugata has played the role of Additional Cinematographer. Guruswamy plays the role of the Editor while the music is scored by Prasanna Sivaraman. Lyrics are penned by Nagarjun Sharma.
Kannada Cinema's Latest Wallpapers
Kannada Cinema's Latest Videos
Kannada Movie/Cinema News - Rishi in Nodi Swamy Ivanu Irode Heege - Chitratara.com
Copyright 2009 chitratara.com Reproduction is forbidden unless authorized. All rights reserved.