SHIVRAJKUMAR SUGGESTION FOR VIJAY
Posted date: 07 Mon, Feb 2022 02:21:40 PM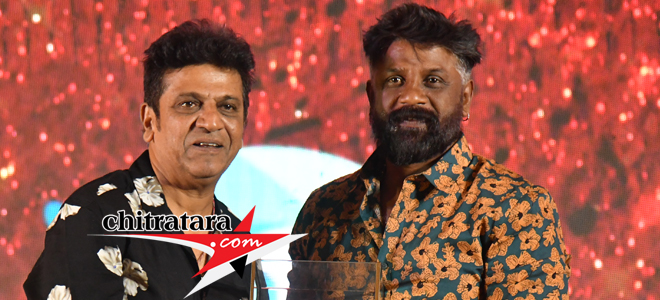 It was a flashback time for Dr Shivarajakumar at the 'Salaga' 50 days celebration. Two decades of memories came to Ajatha Shatru Dr Shivarajakumar present at the pre release event of 'Salaga' and now attended the success meet. I had told Vijay not to do a small role in 'Jogi'. He told 'Anna Parvagilla' that small role I will do for that particular role. For Dhuniya muhurt it was the time of father Dr Raj departure; I was in a very unhappy mood.
When I saw 'Dhuniya' around that time, 'Mungaru Male' created a wave. In Dhuniya another actor Loose Madha took birth. I went to Dhuniya`s 50 day event. Vijay is always a well-wisher for me and he acted in Rishi, Rakshasa films of mine.
Even Srinagara Kitty Ganesh is very dear to me. The age group is different but they treat me as if I am of their age group, remembered Shivanna. Having a positive vibe is very important in life.
Kannada Cinema's Latest Wallpapers
Kannada Cinema's Latest Videos
Kannada Movie/Cinema News - SHIVRAJKUMAR SUGGESTION FOR VIJAY - Chitratara.com
Copyright 2009 chitratara.com Reproduction is forbidden unless authorized. All rights reserved.