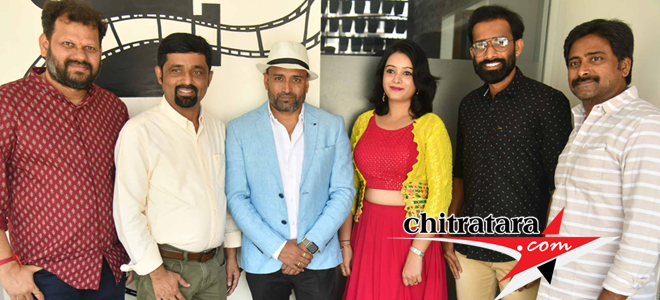 A universal problem of age catching up and no marriage in the case of boys narrated with humor backdrop and that too in Dakshina Kannada accent of Kannada 'Harisha Vayassu 36' is hitting silver screen on 4th of March 2022.
Debutant director Gururaj with good experience in stage plays has picked a story line from one of his friends who is 46 today and not yet married. Here in this case, Harisha is 36, he has no job and so no match is possible. The film got a U certificate from the censor board.
This is the film produced by Lakshmikanth, Trilok and Chakrada Reddy. Lakshmikanth has also delivered a song screened on Valentine Day at SRV Theater. The trio producers are fully confident in people`s acceptance of this film. Mareta Naguve Marekalisuva Mandahaasa Nee….is the song sung by Lakshmikanth.
It is a big opportunity for the hero of the film Yagnesh Shetty. What is not available for others I got it and I have acted experiencing the role. It is a good learning experience, he says.
Deepika Ram from Mangaluru acted in a character artist role and says it is suspense filled.
Shwetha Arehole of Mangaluru makes debut. M S Umesh, Rohini Jagaram, Prakash Tuminadu, Rakshan Madur, Shobha Shetty, Umesh Mizar (Chota), Manjula janardhan, Ramesh Rai Kukkuvalli, Sowmya Sudheendra and others are in the cast.
Producers from Karnataka, Bihar and Andhra Pradesh is a sort of Pan India film.