Posted date: 16 Wed, Feb 2022 02:52:30 PM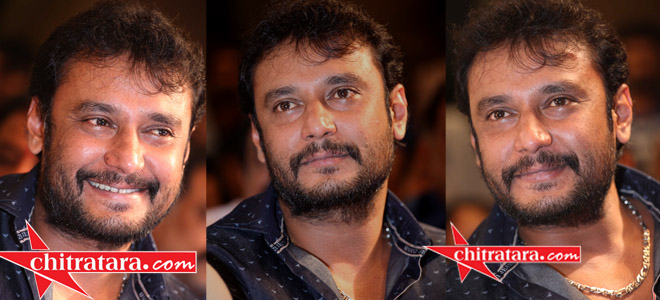 The Challenging star D Boss for fans Darshan is not celebrating his birthday on 16th February – Wednesday. In a video message to his fans urged and apologized for no celebration because of Power star Puneeth Rajakumar demise haunting very much.
Darshan made a plea to the fans not to approach his house, as he is not available at his house. He saluted his fans for their love and affection.
Meanwhile Darshan announced that a teaser of 'Kranthi' is coming up, his first film that made him super star 'Majestic' is coming with new technology on this Friday and in addition to this treat he announced another film with Tarun Sudhir as director and Rockline Venkatesh as producer.
The details of 'Veera Madhakari' do not have any clarity. However, Darshan on the day of the 20 years celebration of 'Majestic' spoke beautifully.
Kannada Cinema's Latest Wallpapers
Kannada Cinema's Latest Videos
Kannada Movie/Cinema News - DARSHAN HAPPY BIRTHDAY - Chitratara.com
Copyright 2009 chitratara.com Reproduction is forbidden unless authorized. All rights reserved.