Posted date: 16 Wed, Feb 2022 03:10:33 PM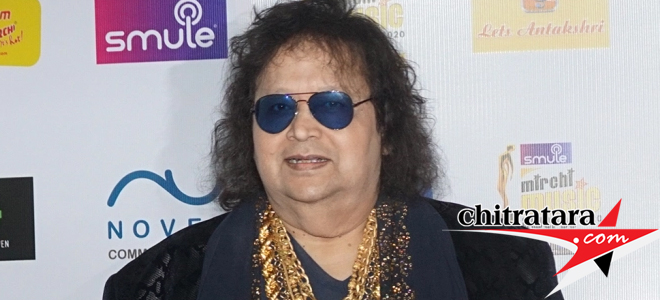 One of the top notch music directors of Hindi cinema Bappi Lahiri (69 years) passed away after a long battle for life. A singer, composer, Actor, Record Producer and politician Bappi Lahiri created a mammoth strength in his 50 years of music. From 1973 to 2020, he composed music for hundreds of films in Indian languages – mainly in Hindi.
Dwarakish, a director, actor and producer for the film 'Africadalli Sheela' drew Bappi Lahiri to Kannada cinema to score music and Vijayanand did the background score. It was in 1986 for his debut Bappi Lahiri also rendered a song Sheela Sheela…song. Later Bappi Lahiri musical compositions in Dr Vishnuvardhana starrer Krishna Nee Begane Baaro earned good mileage. Police Maththu Daada, Guru and the last one he associated was as a singer for Anoop Seelin music compositions in 2014 for the Kannada film 'Love in Mandya'.
Bappi Lahiri was a specialist in playing Dholak, guitar, Drums, Piano, Saxophone, Tabla instruments.
Kannada Cinema's Latest Wallpapers
Kannada Cinema's Latest Videos
Kannada Movie/Cinema News - BAPPI LAHIRI PASSES AWAY - Chitratara.com
Copyright 2009 chitratara.com Reproduction is forbidden unless authorized. All rights reserved.