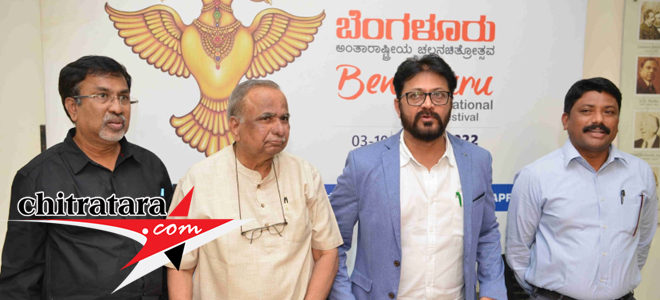 On the birthday of Kannada cinema (the first film released on 3rd March 1934 – Sathi Sulochana), the 13th Bengaluru International Film Festival in the leadership of Karnataka Chalanachitra Academy President Suneel Puranik is taking place. From 3rd March to 10th March the 13 Biffes is spread out and it is screening 200 films from 55 countries.
The 13th Edition of Bengaluru International Film Festival has a bundle of specialties – Take a look at it.
· It is for the first time this 13th Biffes is functioning with international Federation of Film Producers Association accreditation.
· There are 5000 film festivals in the world – in that only 46 film festivals got accreditation and 13th BIFFes is one among the FIAFI.
· Karnataka Chief Minister Basavaraja Bommai is inaugurating the event at GKVK campus on 3rd March.
· Members from Hindi film industry, Kannada cinema directors are chief guests. 0n 10th Valedictory will be held announcing different category awards winners. This will be selected from 55 countries and 200 films of different languages.
· At Orion Mall Rajajinagar PVR Cinema is accommodating 13th Biffes 11 screen, at Kalavidhara Sangha Dr Raj Bhavan, Suchitra Film Cine Academy Banashankari films will be screened
· Competition section = Asian films, Chitrabharathi – Indian films. Kannada films - all of 2020-2021 duration.
· Contemporary world cinema, freedom movement films, Tulu cinema industry 50 years focus,
· In the achievement and tribute category – Sanchari vijay and Puneeth Rajakumar is focused and as a tribute to artists and technicians plus producers there will be a program in memory.