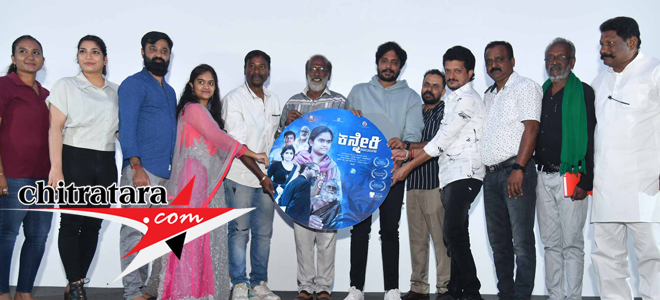 The film based on real life incidents and woman oriented 'Kanneri' has gathered good attention for the songs. Now another song from the film 'Kaanada Oorige…released by stylish actor Vasishta Simha.
For the beautiful lines of Kotaganahalli Ramayya it is Manikanth Khadri composed song for the singing of Keerthana Holla and Indu Nagaraj.
'Kanneri' is based on the novel of Kotaganahalli Ramayya, it is Ninasam Manju heading the megaphone. Manju is also art director of this film, Kotaganahalli Ramayya lent the lyrics and dialogues for this film.
It is about the tribal life in the forest area that gets disturbed. The women are especially forced to work as maidservants and face atrocities. Kanneri is one such disturbance-facing girl but takes drastic steps in life. She is sentenced to jail but her struggle to come out is the crux of the matter.
Archana Madhusoodhan is in lead role with Anitha Bhat, MK Matha, Arun Sagar, Kari Subbu, Sardar Sathya and others. The film is at the post production stage.
In the Buddi Deepa Cinema House banner PP Hebbar is investor for this film. Ganesh Hegde is cinematographer, Manikanth Khandri music and Sujith Naik editing part of the technical team of 'Kanneri'.