Posted date: 23 Wed, Feb 2022 05:06:38 PM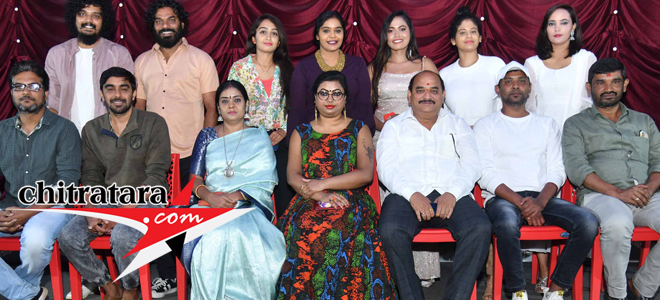 Director Muthu came up with a suspense horror thriller in this film 'Lisa' and the trailer released looked stunning. While the objectionable words like 'Ganja Amara, Brahmana Goota' on the one side in the songs, the rich melodious song on mother sung by Anuradha Bhat is an extremely good one.
Muthu started this project 'Lisa' in 2019 and Corona Pandemic pushed for release in 2022. He is talking about the disorder disease in this film. What the boys do here is done by the five girls, LEESA stands for five girls in the film.
Suryakanth K Koralli is producer and Devisri, Dayanand and Avinash are co-producers. It is Parvathi Thayi Koralli Productions banner. The shoot for this film is held at Bidar and Bengaluru.
SR Prabhu and Surendranath are music composers of this film. Cinetech Soori is the man behind the camera. Gnanesh is editor, Kalai and Bhushan are choreographers, Tapasvi penned lyrics = Anuradha Bhat and Ananya Bhat are singers in this film. Lakshmi Krishna is the costume designer and stylist in this film.
Roopa Nataraj, Meghana Ram, Shravya Ganapathi, Parvathi, Nisarga are in the gang. Manjula Reddy is in the role of mother in an orphanage. The mother song for her is very melodious and meaningful. She cried after watching the song and dedicated this song to her mother.
Even before release in Kannada Leesa did business in Hindi = dubbing rights are sold for a good price.
Kannada Cinema's Latest Wallpapers
Kannada Cinema's Latest Videos
Kannada Movie/Cinema News - LISA HORROR THRILLER - Chitratara.com
Copyright 2009 chitratara.com Reproduction is forbidden unless authorized. All rights reserved.