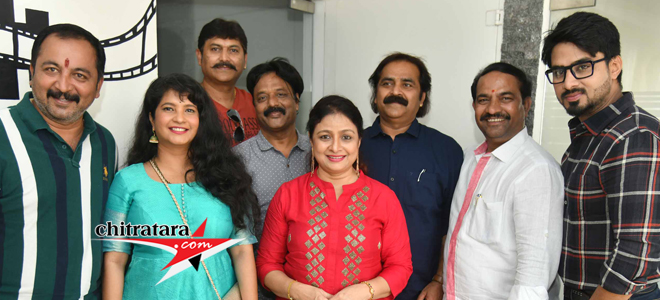 A biopic film 'Nargunda Bhandaya' that dates back to 1980 saga of farmers when the then Indira Gandhi Government at the center imposed taxes on farmers is all set to release on Thursday 13th of March, 2020 but just next day the film had to be called off from theatres all over Karnataka in 250 screens. Reason is well known = Corona!
Now after two years the film is hitting silver screen again in the northern belt on coming Friday 4 March 2022.
For the promotion of this film Karnataka Raitha Sangha leader Kodihalli Chandrasekhar addressed the media and urged all farmers to watch the film and encourage the producers.
Hat trick director Nagendra Magadi Pandu handled this film in a right perspective. Folding hands, he urged the audience to give breath to this film. Director Nagendra Magadi Pandu recalled the affectionate gherao made by people in Northern Karnataka for release of the film. This is 'Nanna Mannina Cinema' he attributes.
Producer Siddesh wrote the story and Shekar is co-producer in making this film. Both present at the media meet on Tuesday afternoon made an appeal to encourage the film.
Actor making debut Raksh, senior actor Bhavya who is in DC role, actress Shuba Punja with vigor filled role, Ravi Chetan villain of the film, Ninasam Ashwath as cop in the film, Kaurava Venkatesh stunt master of 1350 films urged for the support to this film.