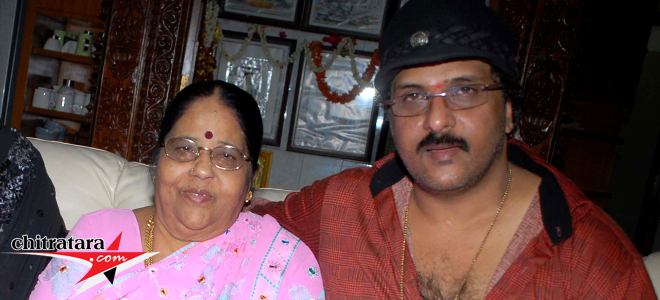 One of the leading lights of the Kannada cinema industry N Veeraswamy wife Smt Pattammal passed away on Tuesday at 6.30 am at Suguna Hospital that is very near to the residence. Smt Pattammal Veeraswamy aged 83 years was ailing for sometime due to age old complications.
It was on 23rd August 1992 – N Veeraswamy the legendary producer passed away. After thirty years his wife leaves for heavenly abode.
Smt Pattammal is mother of crazy star Dr Ravichandra V, actor Balaji, three daughters, grandsons Manuranjan, Vikram and granddaughter Geethanjali and others.
Dr Ravichandra V had taken care of his mother with much attachment. In the last days it was only Dr Ravichandra voice his mother was responding. For proper care of the mother a nurse was stationed near to Smt Pattammal for a long time.
However, Smt Pattammal had seen the growth of prestigious banner Ishwari Productions. Whenever the media meet was organized by Dr V Ravichandra at his Dr Rajakumar Road residence his mother Smt Pattammal used to come and wish the media persons with a smile.
With the passing away of power star Puneeth Rajakumar that was much unexpected, Dr Ravichandra had asked God to take my mother instead of Appu – Puneeth Rajakumar.