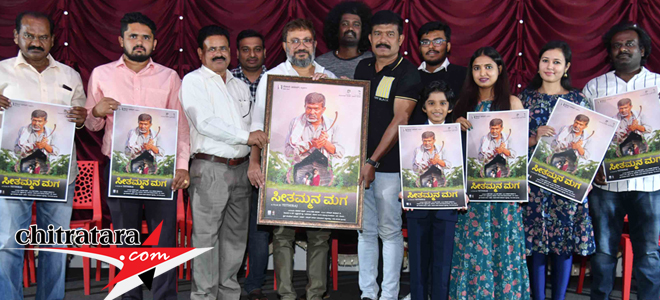 Two beautiful songs, one on environment and the other on the mother part of the neat film made by journalist turned actor, director and writer Yethiraj released at Renukamba Digital Theater. Noted director and producer Guru Deshpande inaugurated the audio of the film.
The song Seethamma Hesaralli eno Dosha Untu…explain several things. Manasa Holla sang the environment song packed with great concern and blind Mehaboob Sab delivered the mother sentiment song. This is ISMU music`s first audio release.
At the time of the Kempe Gowda film of Kichcha Sudeepa the concept was discussed – Sudeep also agreed to give a call sheet for five days. But it did not happen. Now the shooting is over and at the post production stage. Producer Manjunath Nayak came in tough with a friend of mine and shot the film at Pandarahalli near Chitradurga district, Yethiraj said addressing the media.
The film looks at the 'Savu Badukina Horara' – there are five characters mainly and the perception of each one is different. The young boy loses track of the crux of the matter.
From teaching profession producer Manjunath Nayak wanted to make the film and that too in his place Pandarahalli he wanted to shoot. Yethiraj done a very good job and he lived up to my expectations.
Co producer Sumith Nayak, Muppanna Gowdru, music director Vinu Manassu (Yethiraj will have Biryani from this film), Ismail of ISMU music, actors Chytra – Seethamma in the film, Charan Kasala as son role, Sonu Sagar and Chakri role actor pesent on the dais at the audio release of 'Seethamanna Maga'.