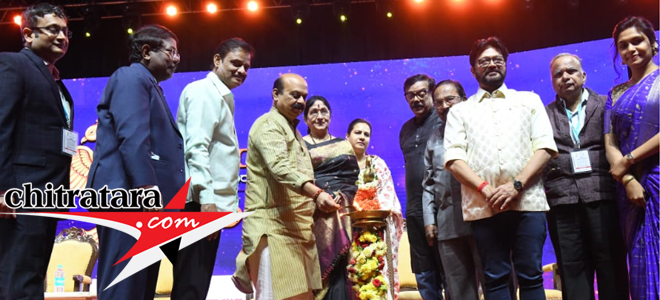 On the birthday of Kannada cinema 3 March here is some good news from Karnataka Chief Minister Basavaraja Bommai. Here afterwards March 3 will be considered as 'Vishwa Kannada Cinema' – The Chief minister Basavaraja Bommai addressing the massive attendance at the inaugural of the 13th Bengaluru International Film Festival today evening.
At the inauguration event, the chief minister stated that we have to make people love films for the existence of the Kannada cinema industry. The usage of the highest technology is also important, felt the CM. The Bengaluru International Film Festival should be No.1 in the world and all should strive to get that status and message oriented films should be screened, the Karnataka Chief Minister Basavaraja Bommai.
Film City in Mysuru – The Karnataka government is committed to set up Film City in Mysuru. We have made some initial progress and for the development of the Kannada cinema industry the government is ready, he informed.
Remembering the contribution made by Appu, the Karnataka CM, his contribution remains in the minds and hearts he said.
The Karnataka Chief Minister also mentioned that the house of doyen of Kannada cinema SR Puttanna Kanagal will be made as a memorial.
The fans of challenging star Darshan voicing their fascination screamed and this in fact disturbed the Karnataka Chief Minister speech. Darshan urged his fans to keep quiet. Later the CM felt the filmmakers should attempt quality films.