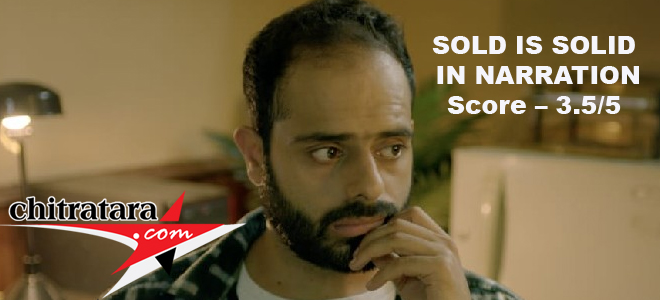 Duration – 117.27, Category – Crime Thriller, Score – 3.5/5
Title – SOLD, Producer – Deepak Kohli, Director – Prerana Agarwal, Music – Jeet Singh, Cinematography – Sameer Deshpande, Cast – Shivani R Balla, Kavya Shetty, Deepak Kohli, Hanumanthe Gowda, Bhavani Prakash, Danish Sait, Kali Prasad, Siddarth Madhyamika, Bharath and others.
Some films touch your inner heart instantly. This Kannada film 'Sold' is one such that deeply travels in to your heart and when the right thing happens it is a sigh of big relief. However, the realities of women`s status framed in the film shows in what way a developing country is heading for.
Director Prerana Agarwal caught hold of the human trafficking in the concept and the case of Rashmi is blood curdling. A young girl of 10 years trials and tribulations to escape the viciousness is the crux of the film. The girl 'Sold' holds a mirror to the atrocity happening on women in the society. How they are drawn into this field and at the same time, the care needed for children of 'Rashmi' age need to be guarded it vouches.
A school-going girl Rashmi (Shivani) is kidnapped by a trio and they in turn sell her to a strong wing operating in human trafficking – from this wing of father and son, the girl is sold to a foreign based operator. In this route, the crime journalist and the police also peep in. But the 'Promise' made by Raghu son of cruel Lalaji finally gave an expected end. Of course, the struggle of the crime journalist Ruchita Rao played by Kavya Shetty is very important.
Kumari Shivani Ballal has done a good job. Her emotions are very good. Kavya Shetty from romantic and glam filled roles has something worth watching. Danish Sait as cop is not that attractive because he is not in his usual sidekicks. Hanumanthe Gowda, Deepak Kohli as father and son are quite impressive.
The technical support from cinematographer Sameer Deshpande and music score by Jeet Singh is an additional boost for the film.