BOON TO KFI SUBSIDY TO 200 FILMS
Posted date: 05 Sat, Mar 2022 10:57:46 AM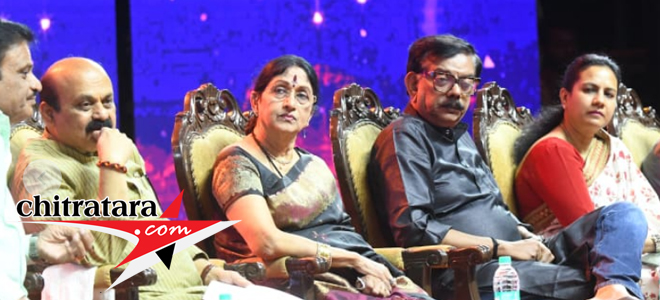 While Karnataka Chief Minister Basavaraja Bommai made some top announcements at the 13th Bengaluru International Film Festival the topmost he kept to himself to announce in the Karnataka State Budget.
On 4th of March presenting the first budget Karnataka Chief Minister announced subsidy to 200 Kannada films in a year from the existing 125 films. It is Rs.10 lakhs each for Kannada films selected by the Kannada quality tag committee.
The surprise is huge on budget day, said producer cum minister of Horticulture M Munirathna Naidu on Thursday evening. It was known next what he meant in his mind. It is huge indeed for the Kannada Film Industry.
The Congress I government of Siddaramaiah increased the subsidy from 100 films to 125 films of Rs. 10 lakhs each. Now BJP ruled government of Basavaraja Bommai in the state budget of 2022-2023 announced subsidy to 200 quality Kannada films.
Kannada Cinema's Latest Wallpapers
Kannada Cinema's Latest Videos
Kannada Movie/Cinema News - BOON TO KFI SUBSIDY TO 200 FILMS - Chitratara.com
Copyright 2009 chitratara.com Reproduction is forbidden unless authorized. All rights reserved.