FEATHER IN THE CAP FOR RCV
Posted date: 18 Fri, Mar 2022 09:22:35 PM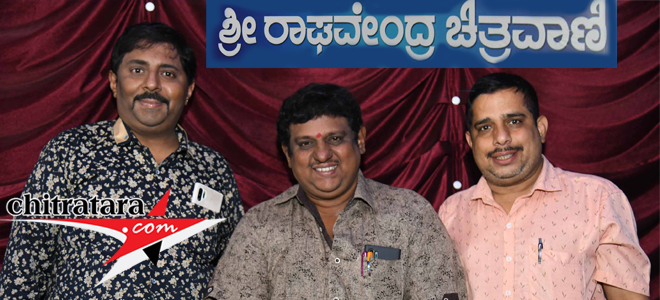 Sri Raghavendra Chitravani, the news transmitting publicity institution with over 45 years of experience, a bridge between Kannada Film Industry and media, entered the pages of history on Thursday.
Rayara Dina Sri Raghavendra Chitravani record is that for the first time in over 2000 Kannada films PRO work distributed over 350 tickets of Dr Puneeth Rajakumar 'James' to media that is spread out in a few theatres.
For the print and electronic media the show was organized by RCV – Sudheendra Venkatesh, DG Vasu and Sunil Sudheendra at PVR Orion Mall screen 6 and it was 8.15 am show.
In KG Road Triveni theatre two hundred plus Balcony and Second class tickets meant for other media working persons.
Sri Raghavendra Chitravani getting 350 tickets of 'James' remains the first PRO institution in India to meet the requirements from media and it is all because of one super star Dr Puneeth Rajakumar.
Kannada Cinema's Latest Wallpapers
Kannada Cinema's Latest Videos
Kannada Movie/Cinema News - FEATHER IN THE CAP FOR RCV - Chitratara.com
Copyright 2009 chitratara.com Reproduction is forbidden unless authorized. All rights reserved.