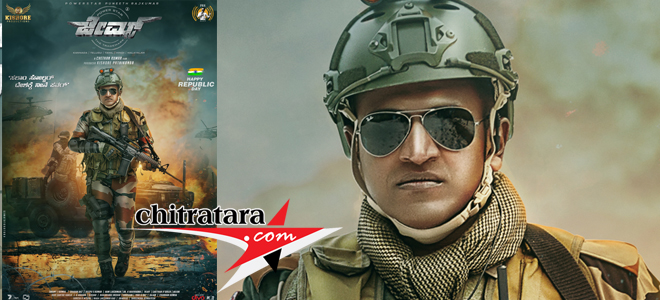 The massive opening in over 4000 screens, the last commercial film of Dr Puneeth Rajakumar `James` had taken, has created a few records that are unbreakable in the future. Sad part is that Appu is not living with us today. The fans` celebration is on a much higher scale. The emotions are bursting out. There have been tears in the eyes of fans and that is the real power of the Power star Puneeth Rajakumar.
It is a worldwide release for James of producer Kishore Pathikonda and director Chetan Kumar. The reports reaching from nearly 500 screens in Karnataka is that the collection on the first day is nearly 35 crores of rupees. The reports of nearly 3500 screens are not yet ascertained from non Karnataka areas.
It is jubilation on the one side and tears automatically come out from tears for the fans of Appu. Raghavendra Rajakumar saw the first show of the film `James` at Veeresh theatre with family members.
According to sources the Karnataka collection for Appu`James` would reach Rs.100 crores in a few days of screening. The tickets are booked for one week.
Just take a look at the calculations – 4000 screens all over the world, 250 persons watching on each screen, keep it as four shows a day and lowest ticket price of Rs.100 you calculate – it is magnificent for this magnum opus Kannada film `James`.