NARASIMHULU ATTACKS CENSOR BOARD
Posted date: 24 Thu, Mar 2022 09:52:10 AM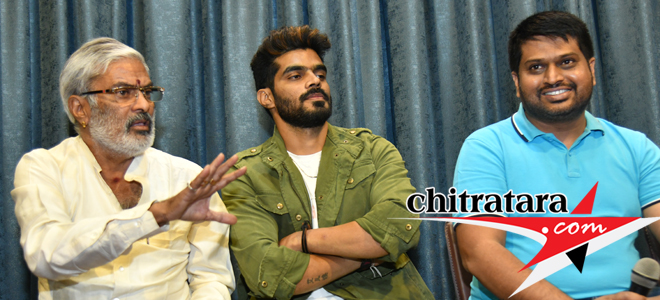 A senior distributor and exhibitor besides being a producer Narasimhulu severely attacked the way in which the Regional Censor Board functions.
SRV Theater Narasimhulu was speaking at the first media meet of 'Kailaasa'….Kasidre Kannada film that features his son Vybhav in the lead role.
The regional censor board consisting of four members watched this film and did not conclude to give a certificate. We have to wait for one month. The Censor in Bengaluru decided not to give any certificate and that means we have to approach the Revising Committee now. Why is this shirking away from responsibility?
The regional censor that is not able to conclude on a certificate for this film is shocking. It should say something but kept quiet without clearance. The members who work for Rs.1500 honorarium are ill equipped to give certificates for this kind of film. Of course, the issue of drugs is handled in this film.
By not giving certificates for the film, it is an additional burden for the producer. We have to spend Rs.60000 for applying to the revising committee to get a certificate that is nod for the release of the film. who is going to bear this burden asks Narasimhulu angrily.
Kannada Cinema's Latest Wallpapers
Kannada Cinema's Latest Videos
Kannada Movie/Cinema News - NARASIMHULU ATTACKS CENSOR BOARD - Chitratara.com
Copyright 2009 chitratara.com Reproduction is forbidden unless authorized. All rights reserved.