ALL OK HOUSE PARTY SONG COMES
Posted date: 25 Fri, Mar 2022 11:39:41 AM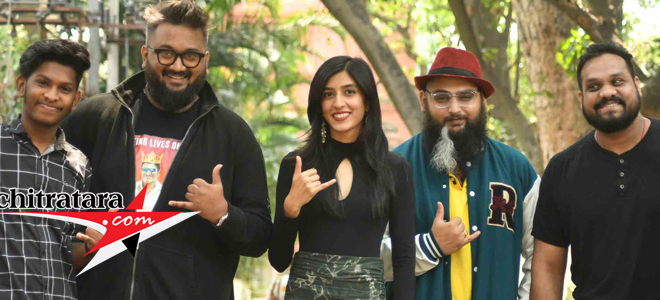 An active personality gaining ground through hard work since 14 years Alok – now famous as ALL OK in the entertainment media has come up with11th independent music song 'House Party'. A colorful song screened for the media prior to social media at Renukamba Digital Theater.
The pretty Advika has made an appearance with some excellent outfits and dancing moments with Alok. Speaking on this occasion Alok felt unhappy for the lack of speed in the Kannada market for such songs. What others gain in one month we have to wait for six months, observed Alok. This is a song meant for family and it is for all occasions, he added.
Advika is extremely happy with the party atmosphere for the 'House Party' song. The shooting in Gokarna and a private resort was a good four days, she stated.
Alok brother Akash, Yashwanth, Aniketh, DJ Vijay and Priyanka were present at the media meet. This song was recorded at Gagan Baderia studio.
Kannada Cinema's Latest Wallpapers
Kannada Cinema's Latest Videos
Kannada Movie/Cinema News - ALL OK HOUSE PARTY SONG COMES - Chitratara.com
Copyright 2009 chitratara.com Reproduction is forbidden unless authorized. All rights reserved.