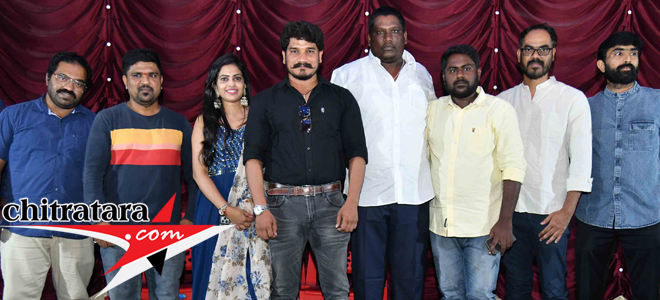 Another political drama of the mid 1980 is ready with sixty percent shooting. The new talent is unfolding the history. Karnan AS has penned the story from his eight years of experience besides directing, writing the screenplay for the film 'Dheera Bhagat Roy'.
This is an action political cinema starring Rakesh Dalavayi as debut hero, Sucharita Sahayaraj is female counterpart with a veteran like Sharat Lohitashva doing a Khadak role. Praveen HC Trivikram, Mata Koppala, Sudheer Kumar, Murolli Govind, Shashikumar, Farookh Ahmed and others are in the cast.
The promising teaser gives a clue of the developments in the film, there is power hungry issue, love, bondage and fearsome as a whole in the title. The happening in the reserved constituency is the focus and Naragund Taluk incidents in 1975m 85, 97 and 2004 are picked for the film. It is a gangster story mixed with political touch narrated in a non-linear pattern. I have worked for two years on the script to give socio, political and economic conditions of a reserved constituency, adds Karnan. The protagonist Bhagat is a lawyer. For the people he joins a gang and transforms as a political personality.
Sri Om Cini Entertainers film 'Dheera Bhagat Roy' has music compositions from Poornachandra Tejaswi, Vishwa NM edited the film, and John handled cinematography. Thriller Manju has done four action portions for this film.