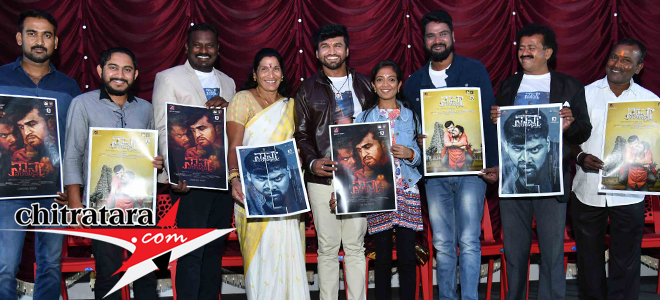 Here is a title of a Kannada film that says `Naane Nara Rakshsasa`– a team from Mysuru is making a thriller movie in Swarnambha Productions produced by B Radha.
Apparently producer B Radha`s son Raj Manish has written story, screenplay, dialogues, lyrics and directed the film besides appearing as hero of the film.
Raj Manish is a television actor, appeared in over mega serials (Ghatti Mela, Hara Hara Mahadeva, Shani, Mahakaali, Sangarsha and others), and says it is a horror and suspense filled cinema, the film`s first lyrical video released on Tuesday morning.
Addressing on his home banner first production he says in every human being there will be a `Rakshas` angle. How the normal human being change is face is the concept. Raj Manish appears for the second time as hero but first time directing the film. Very confident in the screenplay he says no one can guess the proceedings.
In Bannuru, Mysuru and tough locations the shoot was held for songs and talkie portions. Ninad scores music = there is a romantic song, journey song, theme song and one song is special on Dr Rajakumar.
As a protagonist, Raj Manish is rough and caught inside the forest. There are two shades of Raj Manish in the fim. The suffering he undergoes is having an impact on others. There is a second hero in the film, Sunil Swamiraju of Mysuru Rangayana theater group. Sethura as Journalist, Prasad as CID play prominent roles.
Divya Kumar of Kollegal is the female lead, Snake Shanker is the villain, Vijay Chandra worked behind camera, and Mysuru Raghavendra is backbone for this team.
The film`Naane Nara Rakshasa` commenced last December is at re-recording stage, in May the film is slated for release.